Exposed concrete:
Exposed aggregate concrete can be a great contrast with broom finish, providing a granite look for your outdoor walks, patio or driveway.
Aggregate concrete is created by spraying the surface of the concrete away to reveal the stone that is below.
Broom finish concrete:
Broom finished concrete is the most affordable cost option when it comes to concrete. The surface is durable and provides high traction. Broom finished concrete is most commonly used for walkways, driveways, patio and retaining wall stairs.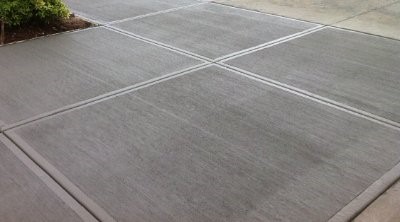 Stamped concrete:
The most appealing out of the different types of concrete. Stamped concrete is compared to brick pavers for patio and walkways. With the numerous stamp styles and colors the choices are endless.
Stamped concrete is poured and then stamped for the brick or tile look. The color dye is mixed in with the concrete before installation giving you the look of a paving stone walkway or patio.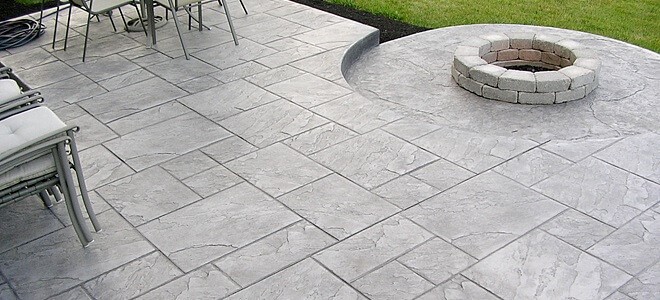 Colored concrete:
Moving with the latest developments in the era, people have stopped using traditional grey concrete and consequently, colored concrete has taken its place. Basically, colored concrete is grey concrete that is dyed with different colors and stains. It is the most flexible construction material available in the construction industry that has endless decorative uses. It is easy to use as conventional concrete but comes with added benefit since it can be colored in your desired option.
The idea to color concrete by adding iron oxide dates back to the early 1950s and up till today, it has been widely used in manufacturing industries. The forecasted growth in concrete construction means that the usage of colored concrete will increase in near future. Usage of colored concrete is a little bit expensive than standard concrete but the final outcome will make your work stand out.
The first question that comes to your mind is that how concrete is colored? Do we spray it? Or do we use paint? So basically we do neither of these. In fact, we use iron oxide particles. These pigments can be in granular, powder, or liquid form and each one of these has its advantages and disadvantages. The grain of iron oxide particle is ten times smaller than the grain of cement so when we add a sack of colored iron oxide pigments, they just cover up the cement grains and it then gives colored concrete.
With boring, outdated grey concrete designs people have moved on to aesthetic colored concrete designs. It is a great option to create an artistic presentation of concrete. Large concrete patios and concrete walkways are usually covered with colored concrete to give them a better look than they would appear with grey concrete. Moreover, you can use an endless variety of colored concrete in sidewalks, pool deck, and garage floors.
There are various key benefits of using colored concrete. Durability of concrete makes sure that it lasts for years to come that too with little maintenance. Therefore, colored concrete on your floor is cost-effective as it would rarely require any maintenance. 
Moreover, color consistency is another benefit that makes colored concrete a viable option to select. Along with the wide variety of color options to select, the colored concrete is dyed in such a manner that each batch produces the same exact colors and gives a similar tone to the whole design.
Colored concrete can be molded into any shape and can be used to produce any texture and design. Hence it gives you the freedom to create whatever you want.
You should also know some essential points to keep in mind while taking care of colored concrete. Firstly, colored concrete should be cured properly to prevent surface cracking. You need to know that it can fade due to exposure. Therefore, make sure to have a professional Calgary concrete company so that they can have it protected with a clear sealer. 
Concrete patios:
Add a stamp, broom finished or exposed patio to your backyard landscape. With unlimited designs, colors and patterns it's the perfect way to enhance your entertaining area.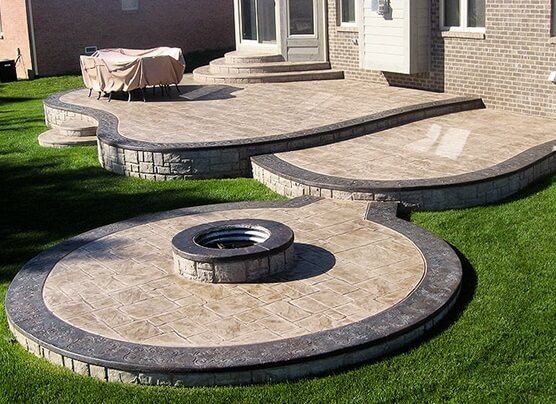 Concrete sidewalk:
If you're looking to install a new concrete walkway or replace your existing one, Project Landscape can help.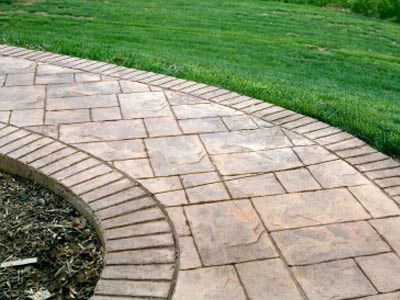 Steps and staircases
Concrete steps can withstand all types of Calgary weather conditions without rotting like wood and last for decades without needing repair.
Concrete driveways:
One of the most used parts of your property
Concrete Retaining walls:
Concrete walls can serve the same purpose as manufactured or timber retaining walls, but provide homeowners a more contemporary look.
Concrete garage pads:
We are Calgary's top concrete installer and provide the highest level of quality in all our concrete installations. Leave it to Project Landscape to take care of your next concrete garage pad.
Concrete Parking pads:
Add extra parking to your home with a concrete parking pad. We take careful precautions when installing with extra rebar to gain the strength for multiple vehicles.
Hot tub pad:
A hot tub pad requires a good base to prevent uneven sink age and damage to the bottom of the spa.
Concrete removal:
Need your concrete driveway, patio or walkway removed? Call the clean as you go company.
Contact us for your free concrete estimate
Call today and one of our concrete experts will be happy to meet with you to go through your concrete design, color options and patterns for your property.