As far as the experts are concerned as to when it's time for choosing the best man for your landscaping, it will pay off to ask the supposed handyman some questions and proceed with caution if the answers you receive don't meet you well.
Just for the fact that someone tries to pitch to you that they are the best person for the job does not guarantee that the person is a pro at hand. As it is so with many different times in life, it will really pay off if you do your own homework. Finding the perfect Calgary decks person for the job may sound and loo easy, especially when you dial a phone number off of a street sign post that says "hire me".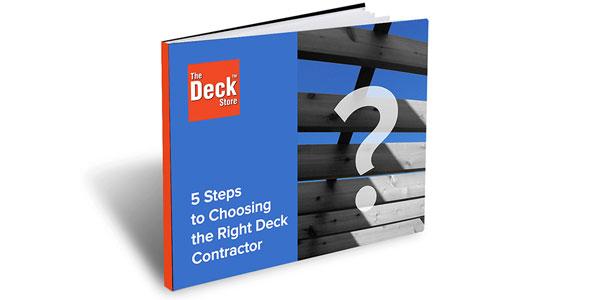 Vetting Calgary deck contractors can be done in a similar way to the other products, services and handymen you would search for. Yet, there might be a handful of ways you are missing out on if you have never had to work on your landscaping or outdoor area before. To be hundred-percent sure you are paying the right deck contractor to handle your deck construction, you may want to read the following pointers.
Ask Around
As simple and regular as asking for Calgary deck contractors around may seem, it can land you a professional who won't put holes in your pockets. If you know someone with Calgary decks everyone is admiring for its touch of taste, the right move is to ask them who's responsible for the masterpiece.
Personal commendations are one of the best ways to make connections with great Calgary deck contractors, plus the fact that you will get an insider's view of how the whole job steps work. Or, won't you? There are people who know people that can really impress with this kind of work and won't charge the whole universe for giving you the perfect decking. All you have to do is ask.
Check Online
I once Googled for a landscaping apartment in Calgary and I was greeted by billions of search results I was to overwhelmed to even start with. My point is some of these Calgary deck contractors are usually hard to find physically. Like great writers, they liked to stay under the radar until their impeccable work finds them out.
Many Calgary decks persons, you can find them online. You can consult online articles, testimonials and reviews for local deck contractors in Calgary. Well known resources are out there too, you just have to be persistent enough to find them and use them to your advantage.
While doing this, be cautious of online information and don't always rely on them – at least not exclusively. As you may very well know before now, not every review is entirely objective because some of these guys may have been purchased to drop a fine word or two just to promote someone's business. Trust me, I have been there.
Conduct Interviews over the Phone
If you don't want to go all around Calgary just to meet some guy who don't know jack about Calgary decks, then a phone interview would be very good to get to know the person's expertise with deck construction. This is usually done when you have been able to narrow down your search, after which you can make some calls with the aim of discussing availability amongst other things.
During the interview, do well to confirm whether the decking handyman has a license or not, and discuss the timeline and budget of your deck or porch to find out if it works with your plans. Ask for references also, and then call the referees to discuss the job and confirm client capability. If you have the time, visit the homes of the referees to get a firsthand view of the deck they have gotten from the deck contractor you are connected with.
Meet and Ask Questions
After scheduling time for meeting with Calgary deck contractors, prepare questions you would want to ask. Asking all the right questions before agreeing to build the deck can help you eliminate disappointments after the project is completed. Try these:
Do they have a license?

Can they give you proof of liability insurance?

Will you supply an architectural plan and design?

Will you secure all essential permits?

Are you familiar with my chosen building material?

What is the cost for your services, and payment terms?

Do you have a team of workers, subcontractors and landscape professionals?