Consider yourself lucky if you live in Calgary. Ranked as No. 5 most liveable city in the world, it is situated in the sunny foothills east of Canada's Rocky Mountains, where the Bow & Elbow Rivers unite. The place is surrounded by an area of extreme beauty with a virginal resource-rich natural environment. Family-focused and recreation lover Calgarians are committed to a healthy balance of work-life. They are meticulous over their landscape so they give Calgary lawn care high priority in their lifestyle.
Maintaining Calgary Landscape
As a popular ecological city, Calgary has the most number of city paths and bikeway networks in North America that stretches over 700km!  Maintaning the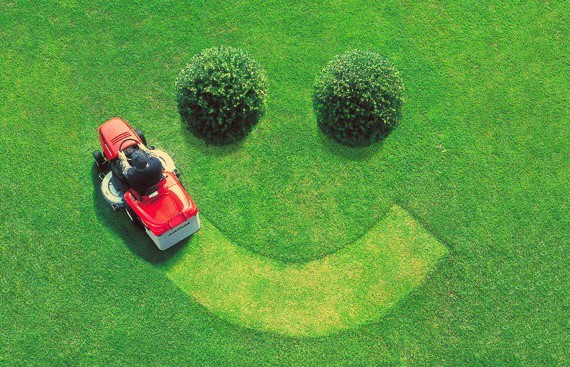 grandiose landscape in the city and homes are many landscaping companies that provide the best care to keep the city green. Large residential property, or commercial development requires lots of landscape maintenance but it is important to keep property looking its best and holding its value. From trimming and mowing to edging lawns and pruning trees to aeration and taking care of all gardens, these are the invaluable services offered by landscaping companies.
Lawn care services
A healthy and well-maintained lawn has strong trees and plants that start at the roots. Holistic approach is adopted in lawn care by providing the best lawn and landscape services. Comprehensive lawn care services include: aeration, disease management, grub & pest control, lawn fertilization and lawn renovation & restoration, over-seeding & slit seeding.
Power raking is good for lawns
By power raking your lawn, you remove the thatch building up underneath. There is an ongoing buildup of solid mat of roots, dead rhizomes and stems and roots beneath the lawn's surface. Some thatches provide benefits to lawns, but if they are too many, they are likely to block air, water and important nutrients from the soil. Roots will grow on a1/2 inch deep thatch instead of the soil. Power raking your lawn is the best option to remove thatch buildup.
Spring is here
With spring just around the corner, your lawn needs a spring clean up. Here are tips from out Calgary Landscapers to do it right.
Remove the debris by collecting the fallen branches and scattered. You can deliver debris collected to the center or buy from any garden wood-chipper and make mulch from the debris.
Rake all the dead twigs, leaves and surrounding areas thoroughly. You can make your own compost out of the debris if there is no bagged leaves collection in your place.
Prune back weatherworn bushes and hedges that you can reach. Make arrangements for a professional tree-trimmer to take care of the rest.
If you plan to alter your present landscaping, draw a lawn sketch showing the kind of plants you like to add.
Spring clean up is the proper time to plant trees or shrubbery strong enough to survive early spring's still-cool nights.
Benefits of professional lawn care in Calgary
Calgary professional lawn care, as well as, anywhere else is expensive but you cannot do without it every year. Consider the aesthetic ambiance it gives to your home and the neighborhood. A beautiful home gives you a sense of pride and joy; the kind of welcome you deserve when you come home. Much more, it increases your home value especially when you decide to resale in the future. Calgary lawn care goes a long way in giving you these benefits!
For more information about lawn care in Calgary, visit https://www.projectlandscape.ca/