It is 2020 and your project of new landscape construction to beautify your Calgary home is about to be realized! Your initial step is to finalize landscaping design before proceeding to the construction process. But do you have any idea what to expect next?
Landscape construction preparation
You have decided to hire a pro since you consider DIY task is too tedious. After careful search of a good construction company, you sign the construction contract and schedule a date to begin. It might take time as waiting period is necessary for many reasons; you wait for the construction's availability, time to complete permit requirements and to prepare the materials.
Let the process begin
Notable first activity of the process is demolition that starts in the back of your lot going forward to the street. Plants and structures that are not included in the landscape are removed. Watch your old patios and overgrown plants disappear to prepare room for the new ones. Planting trees or shrub is ongoing. Your new deck and patios are taking shape. Specific details of a Calgary landscape construction are last for they require lots of work. This stage is time for lights to be installed while the ground is covered with green.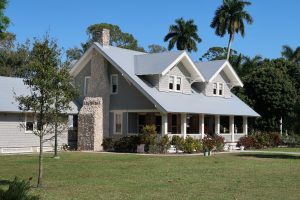 Expect this to happen during landscape construction
There will be noise and lots of noise from equipment the excavators are bringing, and sound from trenchers and saws. Since work starts around 7 or 8 a.m. on weekdays and work ends after sunset; you are not sure that the noise does not bother your neighbors.
Expect lots of mess during the renovation process. You will have to deal with dirt, dust, hardscape debris plus other things around your yard. It's just a part of any project. Just make sure the landscapers will finish the project on time so you can get rid of the mess pronto.
Your yard is already a construction zone so there will be possible hazards. The landscaping team follows safety practices on the jobsite but your family will be around to deal with heavy equipment, ditches, uneven ground or tools you could trip over. Keep children or pets away from the area; better to keep them indoors until it's complete.
Although scheduling is followed delays are inevitable due to Calgary weather or unforeseen issues. Most companies will have a clause in the contractor about how they aren't responsible for acts of God (or force majeure) affecting the completion date. But, many will incorporate weather days into their initial time frame, so you'll want to see if that's the case. Other things that can slow down the process are if you request changes in patios designed or a material (like plants) you requested is no longer available and needs to be substituted.
Your landscaping construction also affects your neighbors. There will be crew parking on the street and lots of noise from equipment. Inform your neighbors ahead about major construction projects and what to expect. Let them know that if their property is damaged or there will be problems, the company will make the repairs or resolve the issue.
Landscape crew must clean up trash; unclutter materials and other unneeded things each day for these are safety issues especially among the children. The crew must also look after your property as well as the neighbors clean and presentable throughout the entire work.
The process involved in Calgary landscape construction is both easy and enjoyable for you and your neighborhood.
For more information on landscape construction, Check out https://www.projectlandscape.ca