Deciding upon which hardscape material is the best fit for your patio and the other outdoor areas is one of the biggest decisions you will have to make when it comes to your landscaping work.
Hardscape materials, unlike other fittings and fixtures, are not easy to replace or change once they have undergone installation. Hence, you would want to ensure that you are making the right choice when it comes to this detail.
There are a number of materials that come to mind when searching out the best ones for this purpose – each one best suited to the geographical needs of a specific area. But when it comes to landscaping materials in Calgary, going for paving stones is something of a no-brainer.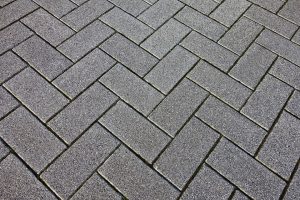 Paving stones are the best fit for outdoor patio sand walkways in Calgary, and for good reasons too. They check all the boxes in terms of style, value, versatility, durability, and economy. And they are eco-friendly too. Still in doubt? Here's why you should look no further than paving stones when seeking out the most suitable material for your outdoor patio sand walkway in Calgary.
Why Paving Stones Are the Best Choice for Your Patio
A patio is an excellent choice when it comes to outdoor entertaining. From outdoor lounge settings and barbeques to pot plants and outdoor settings, it does serve up a lot of options. Patios can be left open to the elements or covered for enjoyment in all weather, and I bet you will prefer the latter.
If you're looking to do some landscaping on your outdoor patio in Calgary, you're better off making use of paving stones because they do a better job than the likes of asphalt, gravel, concrete, and even brick. Paving stones are becoming commonplace in various Canadian homes when it comes to covering patios, and they could be just what you've been looking for. In any case, here's why paving stones are the clear choice for outdoor patio sand walkways in Calgary.
Paving stones are easy to install. The common practice is to have them laid over a concrete base and into a wet mortar. This does a good job of holding them in place for many years to come, as well as fortifying them with additional resistance against mechanical damage or the attack of the elements. For best results, here's a tip you should take to heart when you set out to install paving stones on your patio: Leave poured concrete to cure for about two weeks before you go on with laying the paving stone on top. This will make for a better and even cohesion of the stones, which will keep your patio in good shape for a very long time.
If you're looking to land a material that is tough and capable of withstanding the test of time, trampling, and trudging, then look no further. Paving stones are incredibly strong and durable. They will literally walk you through years. Even in the sometimes unpredictable and extreme weather conditions in Calgary, you can trust them to do a good job of keeping your patio sealed and protected from the elements. And it gets even better as they do all these while maintaining their beauty – this is actually one of the things that make them top choices for the Canadian climate. Got heavy furniture and earth-moving vehicles too? Bring it on! Paving stones can hold their own for many years.
If you are big on aesthetics, then you would surely love the look of paving stones on your patio. They add a sense of beauty and elegance to your property – they can almost turn any random condo into the courtyard of a castle! And what's more, they offer diverse design possibilities. They give off just as much aesthetic appeal in a basic pattern as they do in an intricate pattern. Whether it's a streamlined look or a flamed finish, you are certainly going to get more than your money's worth when paving stones are used on your patio. Even in its natural state, there is no better looking material you will get for patio in Calgary.
Paving stones occur in different varieties which leaves one spoilt for choice. Varieties include granite, bluestone, slate, quartz, sandstone, travertine, and a number of others. These are also available in a variety of colors. Thus, whatever be your color preferences, there is a paving stone out there that matches your taste, which will probably the color of your property.
If your patio has a smooth finish, then paving stones will really come in handy as they have the ability to improve the safety of your outdoor areas.
They can impart of a slightly rough feel which could add friction to the surface and improve foot grip especially when wet; thus preventing trips and falls. Hence, if your patio has swimming pools, spas, and other notoriously slippery areas around it, you are better served using paving stones on the patio.
If you're searching out hardscape materials for your outdoor patio sand walkway, these reasons generally indicate that paving stones are the ideal choice in Calgary, and you might want to get in touch with a reputable supplier. Contact us for the best patios in Calgary today.