If you live in Calgary and are looking to fence your property, the first thing you need to consider is Calgary's weather conditions. No matter what purpose you are adding fencing to your property. It will help to enhance and elevate the overall outlook of your design. It helps to accentuate the layout of your property and also adds a personal touch. You can take help from Calgary fence contractors to help select the style and design of the fence you want to get installed. For fencing your property, there are several materials you can choose from. But wood has the most classic and unique look that feels natural yet rustic at the same time.
Since Calgary faces pretty extreme weather throughout the year, Cedar fencing is perfect for Calgary's harsh climate. Cedar is very light in weight, and naturally resistant to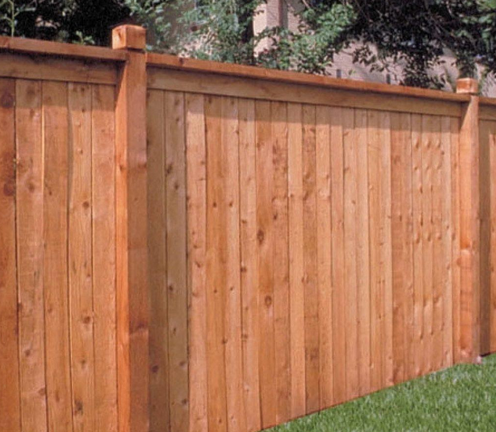 things such as splitting, cupping, or wrapping. Another great thing about Cedar is that it has effortless handling and doesn't shrink, unlike some other wood types. It will maintain its original aligned and upright appearance. You can take Fence contractors Calgary's services to cut and shape cedar wood in any kind of fence you want. You need to understand that properly installed cedar fencing works to add an overall pleasant look to your property for a long time.
The robust and stable cedar wood material is perfect for fencing. It is because it is very durable and doesn't wrap like any other wooden material. Because of this, Cedar fencing Calgary is very common in comparison. Moreover, it is durable that lasts for a long time without getting damaged in any way.
Another incredible thing about Cedar fencing is that you can even choose from the different warm colours. You
don't even need to have any additional treatment done to make cedar fencing more durable. It is because of the natural oils present in the wood. These oils work as a natural preservative. Also, the natural oils in cedar wood work keep it protected from rotting and insect damage. For people who are not too fond of having chemically treated fences installed on their property, cedar fencing is a perfect choice.
Cedar fencing without any finishing treatment outdoors tends to age naturally. Over the time span, it gets beautiful silver grey colour with dark streaks and grainy. However, some people prefer the natural faded grey look of cedar wood. If you are not a fan of cedar fencing's natural fading, you need to get it stained.
Compared to other fencing materials, Cedar fencing  is a much better option, though it can cost a little more. But comparing the overall benefits and durability, it's a choice worth investing in. Once you get your cedar fencing stained, it shall require very little or no maintenance to keep it in good condition. Moreover, cedar fencing can last for about 15 to 20 years without sustaining any damage to its construction. But how long your cedar fencing stays put depends on how you get it done. Consult our Calgary fence builders and experts to get guidance you want to get it done in the best way possible.
Benefits of having a fence 
Security is one of the most important reasons for installing a fence. This discourages intruders from entering your property
Safety; fences also act as a barrier to keep children and pets from wondering
Privacy; Fencing eliminates the line of sight from passing cars and people
Sound reduction; fencing can actually reduce background noise coming from passing cars and neighbors.
Property value; depending on the style and condition of your fence, it can encourage a quicker sale.
Decorative; Fencing can add a upscale look to your property.
Why choose cedar fencing
Installing a cedar fence is the perfect green option
Wood fencing is the most versatile; you can stain or repaint to match the ever-changing styles.
Cedar fencing is a long-term investment; it holds up to shrinking, warping, harsh weather and is highly resistant to rot.
Price is the primary reason why homeowners opt for wood fencing. When compared to vinyl or composite, cedar fencing costs roughly half the cost.
Cedar fencing is the best choice when it comes to natural beauty. It gives the feel of the great outdoors that can be incorporated into any landscape.