Are you Looking for New Sod in the Calgary area?
Our installation services offer numerous advantages that typically leave us far ahead of our competitors.
We offer the highest quality sod at a very affordable price. Project Landscape is a team of experts at sod installation, and we take care of everything from ordering, running proper drainage, grading, installing premium topsoil, and adding our start up fertilizer. After completion of installation, we even go as far as sending you our detailed watering schedule to make sure you know the proper care for your new turf.
---
Types of Calgary Sod We Offer
Kentucky Bluegrass
Kentucky bluegrass has long been the most popular, cool-season grass planted as turf in the Calgary area. Its best used on residential and commercial properties, golf courses, and athletic fields. It offers thick lush green coverage, is cold weather tolerant, durable, and recovers quickly.
Fescue Sod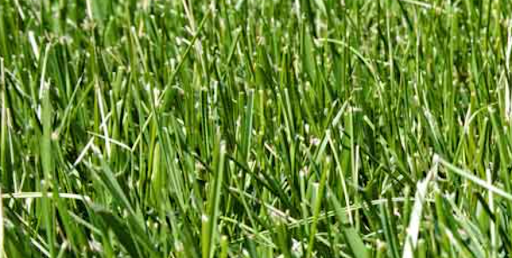 Fescue sod is a shade and drought tolerant sod that requires very little maintenance. It's ideally suited for low-traffic areas such as boulevards or golf course roughs. 
Less Water Sod 

Manderley's less water sod stays lush and green throughout the growing season with half the water consumption of a natural grass lawn. It's ideal for partial shade to full sun areas, it's durable in high traffic areas, and minimizes the environmental impact by conserving water. 
Sod FAQ 
Q: How long after sod installation can you use your yard?
A: We suggest waiting for about two to three weeks before going back to regular use of your yard. After about four to six weeks the roots should be stable enough to start regular lawn mowing.
Q: How do you know how much sod to buy?
A: Most Calgary landscape companies measure your yard either manually, by the RPR (real property report), or on google maps. To measure yourself, simply sketch an outline of your yard and break it down into smaller sections. Multiply the sections by length times width to get the square footage of your yard. To make things a little easier use our online sod calculator for the best accuracy.
Q: How long will sod last on a pallet once delivered?
A: Typically after two days the sod will start to dry out. If installed by Project Landscape, we guarantee to have your sod installed within 24 hours upon arrival. 
Q: When should I start watering my new sod?
A: It's best to start watering as you are laying the sod. When there is a large enough area that has been installed, start watering. This will avoid shrinkage and hide the seams quickly.
Q: Why should I use a sod roller?
A: Rolling your sod is one of the most important steps in the sod install process. It helps the roots of the sod come into firm contact with the soil, which gives the roots immediate access to moisture. 
Q: Why is sod installed staggered in a brick-like pattern?
A: To avoid water run-off, the staggered installation prevents long run-off streams in your sod.
Q: When should I fertilize my sod?
A: Fertilizing should be put down before the sod is laid for the best results. It encourages new and quick growth to the sod. Once the sod is installed every 2-3 months during the growing season.
Q: What is the coverage area of a pallet of sod?
A: Sod pallets cover 700 square feet. There are 70 rolls of sod per pallet, each roll being approx 10 square feet and measuring 2 feet wide by 5 feet long.
Q: When is the best time to install sod?
A: For the best results Calgary sod installation is between May and October
Q: Does Project landscape offer a warranty on sod installation? 
A: We offer a 1-year warranty on all of our sod installations for residential and commercial properties; however, it is up to the homeowner or commercial property to water and care for the sod. 
Re-Sodding Services:
In some cases, the best option is to remove your existing sod and start over.
If your sod has been overrun by weeds, you have poor sod growth or your soil is really compact after countless attempts with aeration; we can help!
Project Landscape will start by removing your old weathered sod with a skidsteer or sod cutter, haul it away off-site, install screened premium topsoil, grade your property for proper water run-off and install your new sod. All of our re-sodding services come with a superior level of workmanship and our unbeatable warranty program.
Quality Sod Installation in Calgary 
Project Landscape aims to provide Calgary and surrounding areas with the finest installation services. We strive to use the best practices in the landscape industry. Our reputation has been built on word of mouth, our unmatched online reviews, and our numerous awards. 
All of our sod installation projects are installed with the proper amount of premium soil, the proper grade is installed and our sod is installed with a single border around the perimeter of your property for a tighter fit that causes less gapping and movement.
Sod installation Add-on Services:
Add an irrigation system
Adding an irrigation system to your property reduces the risk of overwatering or under watering your new sod. We are confident that if you choose to go maintenance-free with a new irrigation system you will achieve optimal growth of your new sod.
Add garden beds
We can customize garden beds to fit your outdoor living space while installing your new sod. We offer a variety of edge materials, ground cover, accent boulders, landscape lighting options, and plants to fit every season.
Add Decorative rocks:
Sod needs ample sunlight, adequate water, and good soil to thrive. Sometimes, it seems that in certain areas this still doesn't seem to be enough. In these stubborn areas such as; under spruce trees, in between houses, or along the house, it's best to add decorative rocks. This is an attractive way to spruce up your yard, help with any drainage issues, and requires a lot less maintenance. 
Stump grinding/surface roots 
When removing existing sod in mature communities, surface roots and stumps can be unsightly and in the way. These must be removed or ground down to get the best results that you expect. 
 A trusted Calgary sod supplier 
Choosing Project landscape Over Typical Sod Installers
Sodding is the quickest and most efficient way to establish a new lawn. By the time it reaches your home, it has already spent 10 months to a year growing and reached a mature level. The main advantage of sod over grass seed is that it has been professionally grown with an established root system, is planted in the best soils, and gets the right amount of water.
If you're looking to have sod installed in Calgary or surrounding areas like Okotoks, Langdon, Airdrie or Chestermere consider your choices carefully. While many sod installation companies will be able to lay the sod down beautifully, they may not have the experience to do it properly and how it can affect the rest of your landscaping, not to mention your wallet.
Project landscape takes the right measures when installing your sod. To the right amount of top soil to using the highest quality sod for all our customers.
In addition to its fast-acting nature, here are a few other benefits of sod installation for your Calgary home or business.
Sod installation steps
Grading:
Leveling the ground in not as easy as it looks and is the most important step in prepping your home for proper installation. Creating a slight slope to send water away from the foundation of your house is essential in the sod installation process, simply just throwing down the top soil and giving it a quick rake could be a costly repair.
Our sod experts at Project landscape take the time on the grading process so you have the proper drainage throughout your property.
Premium Soil for your turf
The minimum amount of soil that should be used on any new sod installation is 10cm (4 inches) however, for deeper root penetration, we suggest and install 15cm (6 inches).
Preparation of the base (ground) when installing sod is equally as important as the base in any patio or retaining wall. We believe that there is "no such thing" as too much topsoil. Most landscaping competitors are short the recommended amount of soil. Proper sod installation isn't just about how it looks on the surface when completed. We install approx. 1.5-1.8 yards of premium topsoil per 100 square feet of sod.
Starter fertilizer:
Applying a starter fertilizer that is high in phosphate will give your new turf the boost it needs. For new sod it is critical for the roots to get established. Project landscape applies starter fertilizer to all our new sod installations, we use a 6-20-20 blend and incorporate it with a premium soil blend.
Mowing your new sod:
Adjust your lawn mower blade to the highest setting when cutting your new turf for the first time.
Sod needs to be completely rooted before your mowing cycle begins, usually it takes about 2-3 weeks. Test the sod by trying to pull up various pieces from the ground. If the sod is rooted and doesn't come off the ground you're ready to start your mower.
Keep your lawn mower blades sharp when cutting, dull blades on a lawn mower can damage your lawn and cause stress to your turf.
Mulching is ideal for your new lawn, this process returns organic matter to the soil to help your turf flourish.
Watering your new sod:
The most important process in proper care for your new sod. We have this process down to a science, our office would be happy to email you a proper watering schedule upon completion of your sod installation. Our crews will complementary water your sod upon completion, just another added benefit at Calgary's top rated landscape company.
Delivery of your sod:
Your new sod will be delivered the day of installation. Each pallet contains 700 square feet of sod. Our crews will have your sod installed within 3-4 hours of the delivery. We don't believe in letting the sod sit out all day in the hot sun.
Benefits of sod:
Instant lawn: Sodding is the fastest and easiest way to create beautiful landscaping for your front and back yard.
Sod reduces heat: On hot summer days sod is approximately 30 degrees cooler than asphalt, rock or concrete. During the summer months the front lawn of 8 Calgary homes can have the same effect of over 70 tons of air conditioning.
Sod is helpful for the environment: Sod reduces greenhouse gases by absorbing carbon dioxide.
Adds value to your home: Professionally installed landscaping can add up to 20% of your home's value.
Contact us today for a free sod installation estimate in Calgary. One of our team members would be happy to visit your home.